Choosing the style of window dressing for your home can be a lot of fun. You might be looking for a way to breathe life into somewhere you've lived for a while. Or perhaps you are moving into a new place and are considering your options. Window treatments are one of the fastest ways to give style and character to your home.
Drapes vs Curtains
People often use drapes and curtains interchangeably. However, curtains are usually made unlined and from much lighter fabrics. This makes them ideal for decorative window treatments.
Drapes, however, are made of heavier lined material.
This is what makes drapes more effective to block out light, cold, and keep the heat in.
Drapes are more functional than curtains in general.
If you are trying to decide between drapes and curtains, here are a few questions you can ask yourself. Are you trying to find the best way to block out light? Are you looking for the best way to retain heat in your home and keep away the cold air?
If the answer is yes to either or both of these questions, then drapes are the right choice for you.
If you only need something lighter and more decorative and then go with curtains.
Curtains Vs. Blinds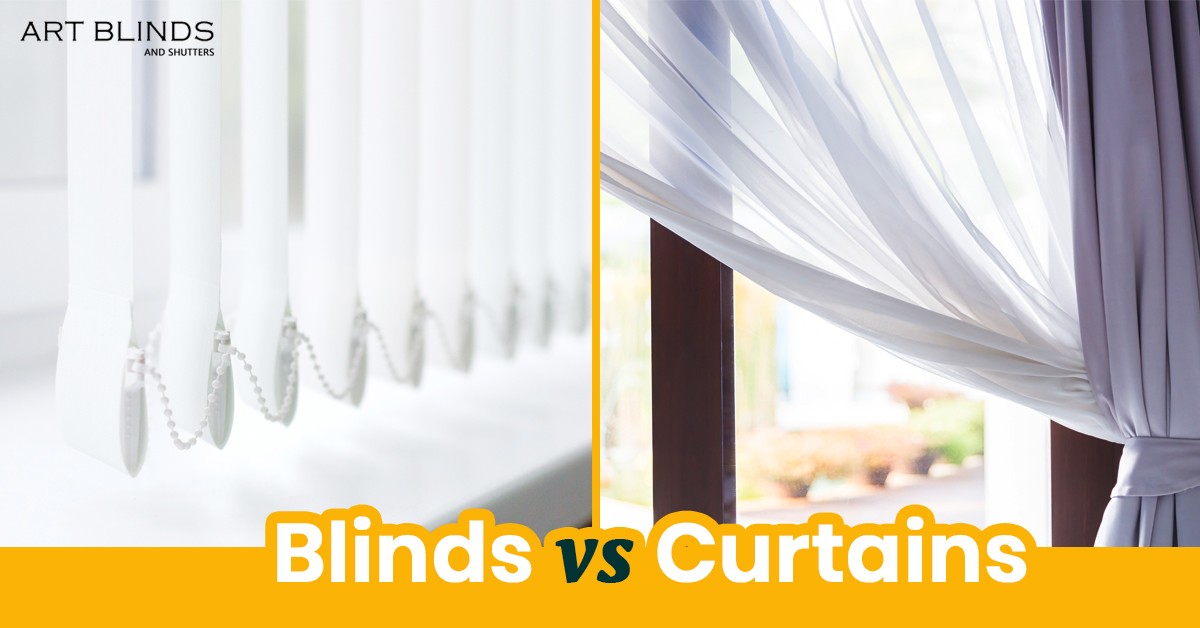 Curtains and blinds are much easier to differentiate than curtains and drapes. Curtains and drapery typically use a fabric that will hang vertically; this provides a decorative touch and some degree of light blocking.
Blinds are usually made from a more solid material like wood, vinyl, metal, or plastic. A blind can be raised and lowered to block out light.
---
Also check: Blinds vs Curtains
---
Curtains and blinds both look very different; however, you can use both on the same window treatment. Curtains and drapes are made from a fabric wall blinds are usually composed of slats that can be manipulated to let in less or more light. Blinds are typically more effective at blocking out light unless you decide to opt for a drape or curtain with blackout fabric.
Blinds Vs. Shades
Shades and blinds are very different. However, they both have a purpose when it comes to window treatments. Blinds are usually made up of individual slats whereas shades are generally made from one large fabric panel. And that fabric panel can be raised and lowered to let in more or less light as the user decides.
Shades are typically made of a fabric panel, and they can let in light when rolled up. They have many different colour and fabric options which means they come in a range of sicknesses too.
Shades can be one of the most simple window treatments, or you can have them more elaborate if you choose.
Blinds are made of slats that can be raised and lowered, as well as tilted to be open or closed. They can let in varying degree of light and are usually available in wood, and metal.
Different Styles of Window Treatments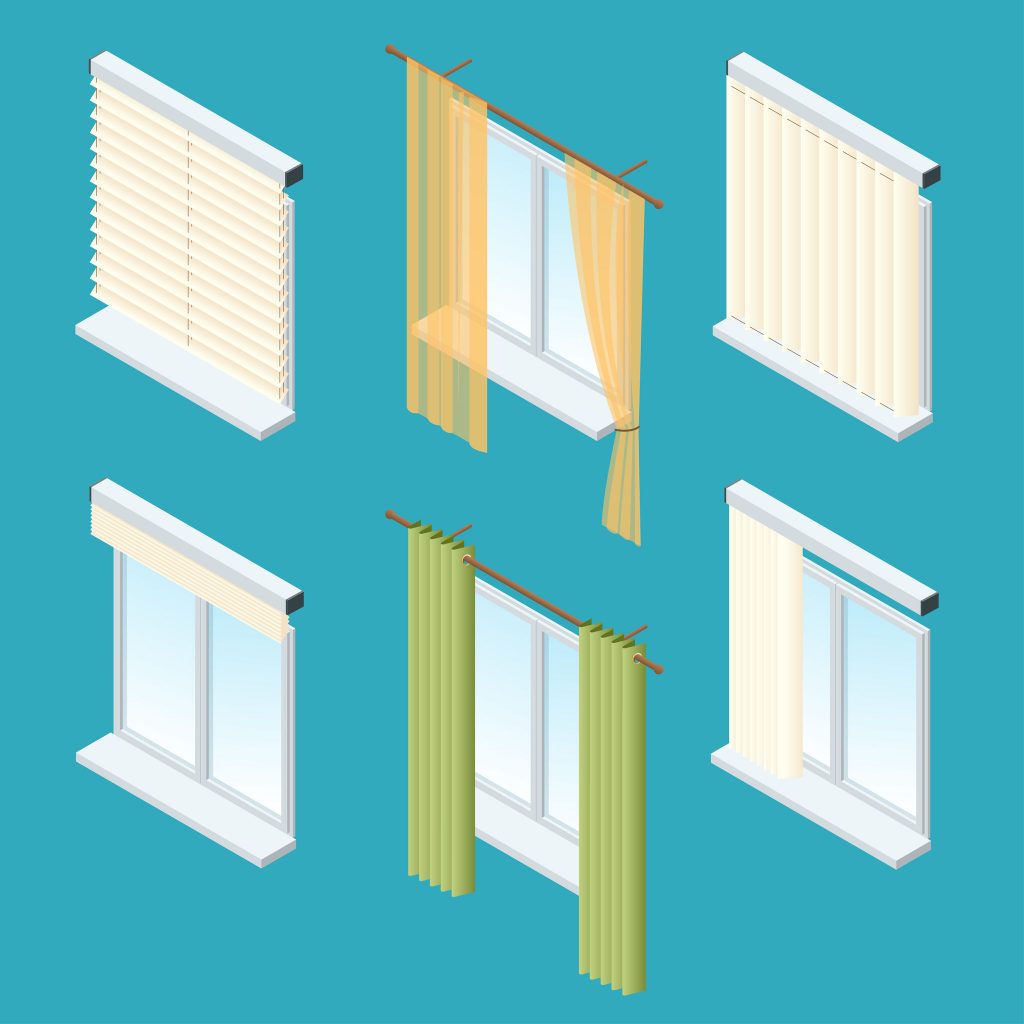 You want something beautiful in your home, but even the most beautiful thing should also have a purpose. When it comes to your window treatments, there are several options that you can choose from.
Here is a quick summary of the different window treatments that we have just been talking about.
Blinds
A blind is an excellent window treatment to block out light and keep your privacy. They usually come in a wide range of wood materials and can be very stylish.
Shades
Shades can make an incredibly stylish design impact, and can also block out light too. Much like blinds shades can preserve your privacy and block out most of the sunlight.
The main differences it will be a single panel, to let light in you are going to have to wind the shade completely up or choose an incredibly thin and lightweight fabric that allows some light in, while retaining privacy.
Drapes and Curtains
Curtains and drapes make an immediate and striking impact. They can serve a purpose and keep heat in to your home and cold out if you are talking about drapes specifically.
Drapes will work on almost any kind of window, which is what makes them one of the most popular windows dressing choices.
They, of course, comes in a range of fabrics to meaning you can pick any style that you like.
It is also possible to mix and match drapes, blinds, curtains, and shades to get a layered effect and achieve the light effect that you want.
---