A window shutter is a stable window covering installed for the security, privacy and to prevent outside elements from entering the house. There are mainly two main types of window shutters interior window shutters and exterior window shutters. We are Artblinds, a window shutters, blinds & awnings supplier & installation company based in Essex. Our experts have put together this comprehensive guide delving into the different types of window shutters you can buy for your property!
 1. Full Height Shutters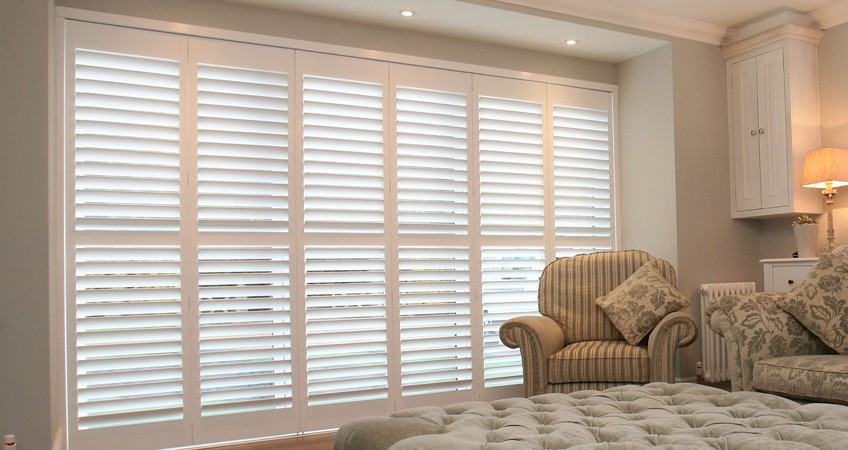 You can never go wrong with this elegant and the most popular style, as the name says the full height window shutters, covering the window from top to bottom the shutters let you allow total privacy along with the amount of light you want in your room. And it also reduces the noise from outside.
 2. Tier on tier shutters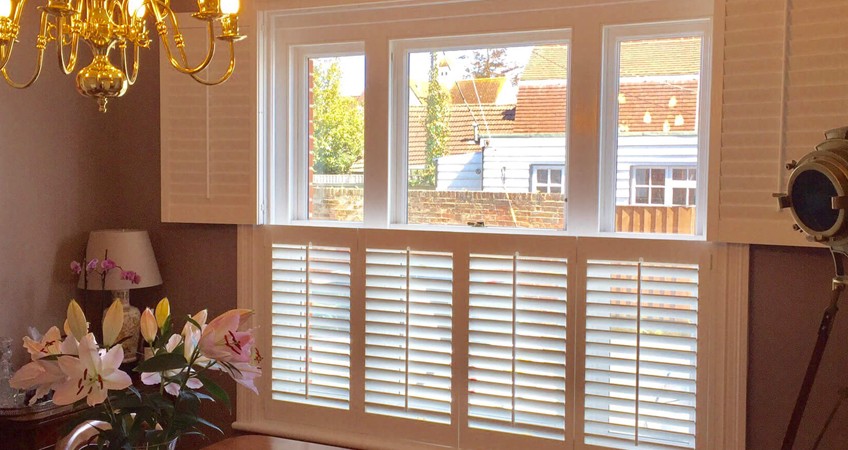 Tier on tier interior shutters is designed in a way that two separate panels that are one on top of other can operate independently. They are extremely versatile and suits best on Victorian windows but also looks great in modern homes as well.
 3. Shaped Shutters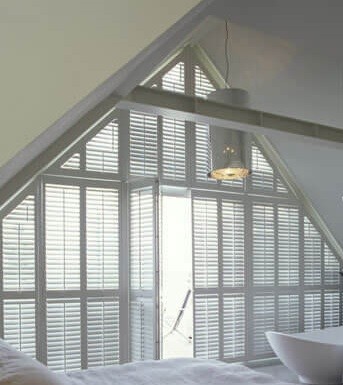 As the name says shaped window shutters, it is customisable window shutter type that can fit in any shape window. For instance, your shutters can be oval, circle, semicircle and triangle-shaped.
 4. Cafe Style Shutters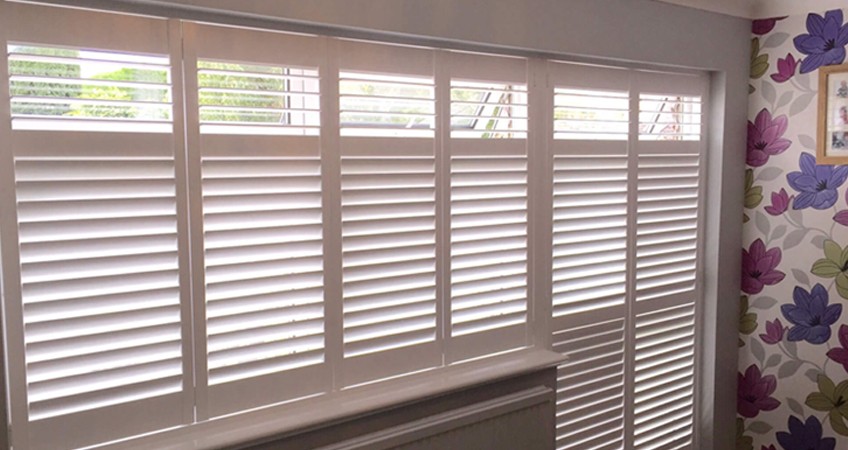 Cafe style window shutters are the shutter for getting maximum light, and if you live in a busy urban street, they also offer better levels of privacy — best for bay window shutters.
5. Solid Shutters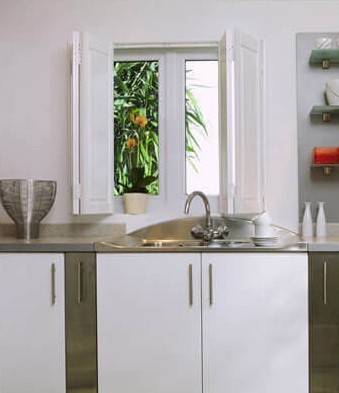 Primarily covered with solid woods, solid panel interior window shutters are very insulating and best works in bedrooms as it gives a dark and cosy environment which is required for the perfect night's sleep.
 6. Tracked Shutters
If you are looking for a panel track shutter that along with variable light and variable privacy can be mounted or hung and folded in a concertina style. It can also be used as a divider if you wish to part the area of your living room or wardrobe.
---
---
 7. Waterproof Shutters
To withstand the humid and wet environment and to give the luxury along with light and privacy, waterproof shutters for bathroom window is the first shutter you should consider.
 8. Bay Window Shutters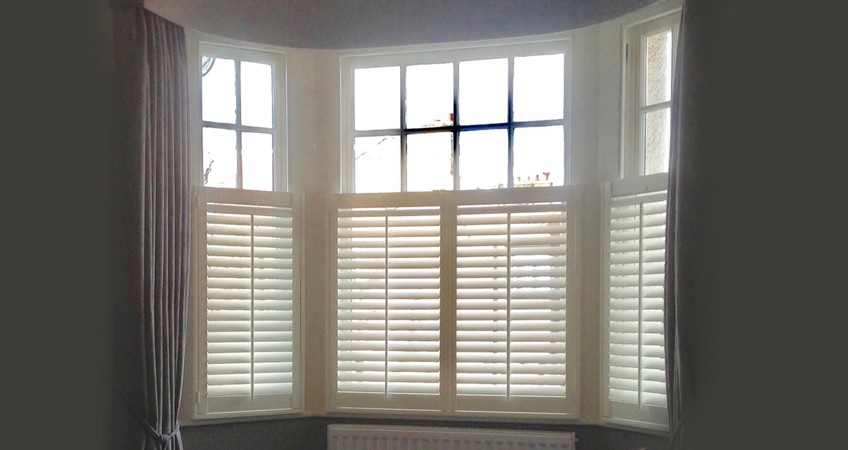 Shutters on bay windows are a compliment to Edwardian and Victorian houses and to add some more styling, bay window shutters will make your home look both modern and traditional.
 9. Conservatory Shutters
In the summer, the shutters can create shade in a hot room; the light entering the room can be adjusted by louvre manipulation. Shutters for conservatory windows provide both insulation and privacy.
Should you buy window shutters?
Hopefully, this list has given you a deeper understanding of the various types of window shutters available on the market, as well as giving you more information about what window shutters are best for your needs. Along with looking great, window shutters are a small investment for your security and privacy, adding a positive feature to the external aesthetics of your home.
Want to know more about Window Shutters? Call Artblinds today!
---
Take a look at the different Window Shutters in our infographic below!
---