When you're trying to find the best option for window coverings in your home, you typically face a major decision of choosing either blinds or curtains. There are a few other options to choose from, of course. But, most of the time, these are the two major contenders.
Truthfully, there isn't anything wrong with either of them! Plenty of homes across the world have blinds, and plenty have curtains. While it's easy to say that what you end up choosing is just a personal preference based on your style or tastes in interior design, that really is only part of it.
There are actually more things to consider about both blinds and curtains than most people realize.
When you take the time to break down some of the pros and cons of these two popular window coverings, you can make a well-informed decision that is right for you and right for your home.
With that in mind, let's take a look at some of the pros and cons of both blinds and curtains, so you can decide which window covering works best to fit your needs.
The Pros of Using Blinds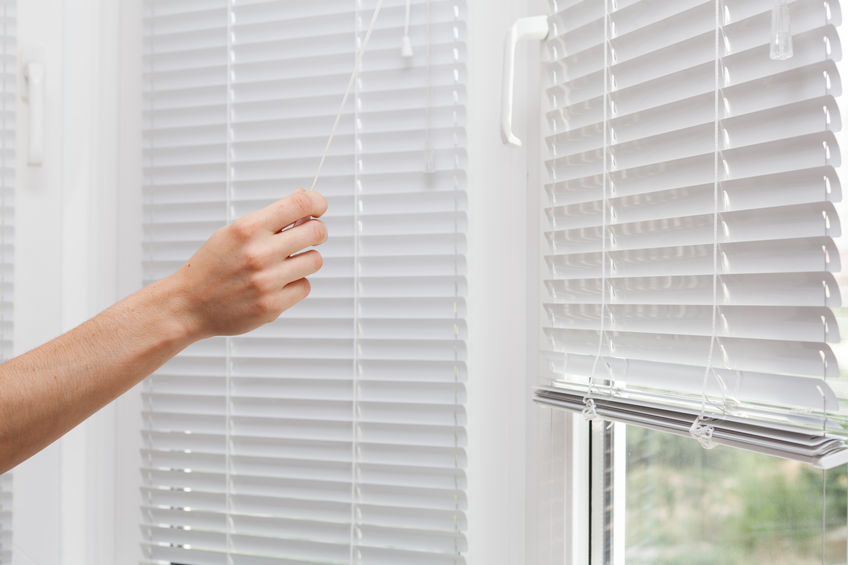 Many people use blinds in at least a few rooms of their homes because they are durable, and easy to "control". You can simply open and shut them with the twist of a handle. They can be especially useful in specific rooms of your house, like the kitchen or bathroom. They allow you to let in the light easily when you need it, and block it out when you don't.
Because of that, blinds are also an incredible way to improve the energy efficiency of your home. They block out some of the elements from the outside that might be coming in through the window, like extreme cold or heat. But, they also won't cover radiators or vents, so you'll get the most out of your HVAC system while better insulating your home.
Some of the other advantages of using blinds include:
There are many different colours and designs to choose from
Different slat thicknesses for durability
You can get custom-made blinds to fit your windows inexpensively
They can save energy when fitted to the window properly
They are easy to clean and will last for many years when taken care of
Think about what's most important to you in certain rooms of your home. If you want to let in more light easily or you have a particularly drafty room, blinds could be the way to go!
The Cons of Using Blinds
So, are there any potential disadvantages to using blinds within your home? Unfortunately, yes. While they might seem small on the surface, it's still important to be aware of the drawbacks in order to make a smart decision. Some of the biggest "cons" to having blinds include:
They don't always block out light completely
Slat blinds aren't as good at saving energy as other types, like Venetian
The textures are limited
As you can see, most of these 'cons' have to do with personalization. If that's important to you when it comes to the window covering of your choosing, you might want to look at curtains. Let's talk more about some of their pros and cons so you can decide if that's really what you want.
The Pros of Using Curtains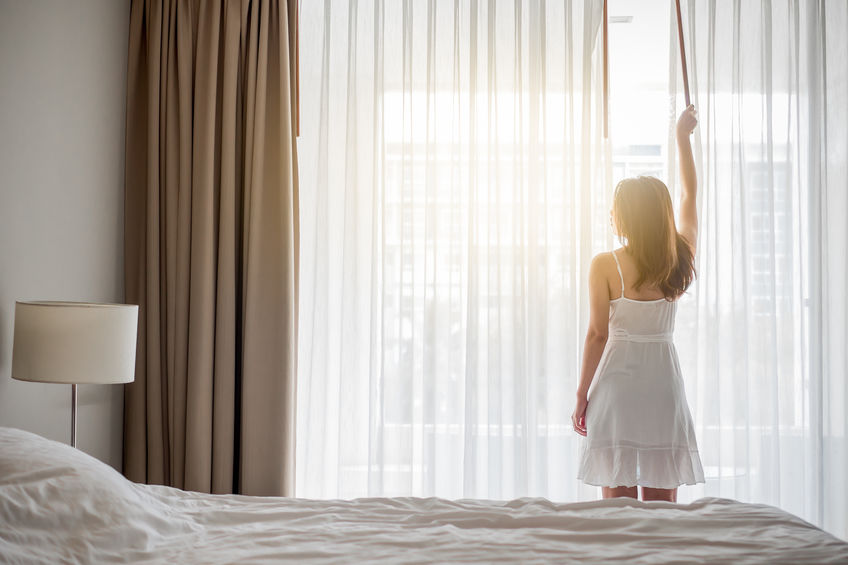 Curtains are beautiful, classy, and timeless. There are also many different types, from sheer curtains that let in light to blackout curtains that can turn the entire room dark in an instant. Thicker curtains can help to block out cold air and heat, while making a room look cozier and less stark. Curtains have been around for hundreds of years for a reason, and their popularity shows no signs of slowing down any time soon. Some of the major advantages of using curtains in your home include:
There are hundreds of colours, textures, and designs to choose from
They can create a certain mood or atmosphere within a room
You can choose the amount of light you want to let in based on thickness
They are great for saving energy
The Cons of Using Curtains
It's hard to find too many things wrong with curtains, but again, there are some "cons" to consider before deciding the right option for covering your windows. So, what are some potential drawbacks to these centuries-old window coverings?
They aren't as durable as blinds and may tear or fray
They are harder to clean as they have to be taken down and washed
Custom curtains are more expensive than custom blinds
They aren't great for rooms like kitchens and bathrooms as they may absorb stains or odours
Which Window Covering Works for You?
As you can see, many of the pros and cons involved with both of these window coverings have to do with what kind of environment you want to create within your home. Do you want light to stream in slowly? Do you want rooms that are able to go fully dark during the day? Or, are you mainly concerned about saving energy?
Maybe your biggest deciding factor actually will be how the window coverings look. There's nothing wrong with that, and showing off your sense of style and design is easy whether you choose curtains or blinds. In fact, in some cases you can actually install both in one window, using the blinds to allow for the sun to come in and the curtains to add more of a romantic, flowing feel.
Additionally, don't be afraid to mix it up when it comes to choosing blinds or curtains. You might find that some rooms in the home (again, the kitchen and bathroom) are better-suited for one window covering over another. There are no rules that say you can't use both within your home.
But, now that you know some of the pros and cons of each, hopefully you can feel more confident in your decision about which type of covering to use in each room. Let your personality shine through in your designs, and you'll end up with something practical, functional, and fashionable that you can enjoy for years.
---